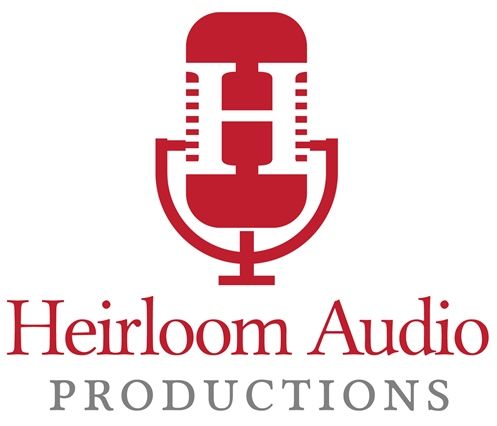 Last summer we had the great privilege to review a fantastic audio theater production by Heirloom Audio Productions. We were blown away by the quality of this production and how it drew us in and entertained us for hours. We loved it so much that we ordered two more of their CD's. When it was announced that we might have the opportunity to review yet another of their G.A. Henty audio productions we jumped at the chance and really hoped that we would be on of the ones chose. When we found out that we were, indeed, chosen to review The Dragon and the Raven we were super excited. It ended up being just as good as the rest!
When we received our two CD pack we could hardly wait until we could listen to it, but I told the boys that we would wait for a soon to be made six hour trip. There would be plenty of time to listen to the two and a half hour Audio Theater Adventure while on our travels. Until then, they poured over the CD case and talked about the great actors that are featured in The Dragon and the Raven. The actors that are featured in all of The Extraordinary Adventures of G.A. Henty are not run of the mill actors, they are famous actors such as John Ryhs-Davies from The Lord of the Rings and Indiana Jones, Helen George from Call the Midwife, Brian Blessed from Star Wars, Tarzan and King Lear, and John Bell from The Hobbit. The soundtrack is written by John Campbell and is excellent in and of itself. This is no slipshod production.
As I have mentioned a couple of times, The Dragon and the Raven was written by G.A, Henty. My family was introduced to G.A. Henty years ago when my oldest read one of his books. He soon became one of our favorite authors. G.A. Henty lived during the 1800's but wrote historically accurate novels from throughout history. These adventures always included fictitious young men that, along with the real, historically accurate, heroes of the book did great things that inspire the reader to also do great things. Since G.A. Henty was a Christian, he does not shy away from including the roll of God and Christianity when writing about these historical feats.
The Dragon and the Raven is no different. It talks about when the Danes attacked England and one by one defeated and pillaged every kingdom until they got to Wessex ruled by King Alfred the Great. King Alfred the Great with the help of God, withstood the relentless attacks and finally negotiated a peace treaty with the Danes. I won't tell you how, or what happened, because that would spoil the adventure.
Now, let me talk to you about the production itself. I've already told you that this is no run of the mill audio. It is actually an Audio Theater Production. The easiest way for me to explain what an Audio Theater Production is would be to tell you that if you close your eyes while listening to one you are actually drawn in to the adventure as if you were part of it. I won't tell you what my kids reactions were to this adventure because it would be embarrassing. I'll just go ahead and embarrass myself. I laughed, I cried (yes I actually shed some tears), I cheered . . . I was totally drawn in to the story. These productions are truly amazing!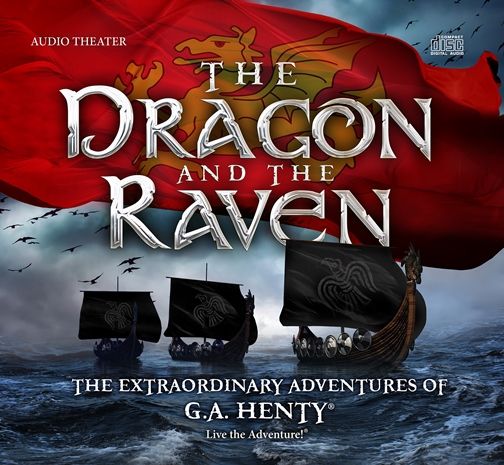 You would think that the audio production itself would be enough to convince anyone to buy this, however, and this is a big however, that is not all there is to
The Dragon and the Raven
. There is also a fantastic study guide. The study guide includes everything you need to make this audio adventure a complete homeschool adventure. As are most CD's, this CD is divided into tracks. The study guide has three sections for each track. They are Listening Well, Thinking Further, and Defining Words. The Listening Well section is just as it's name suggests, questions to make sure that you are listening well. The Thinking Further section is also as it's name suggests, questions that help the listener think more about why things happened and help you to delve deeper into the historical aspects. Finally, the Defining Words section is, yes, as it's name suggests as well. Vocabulary words that the listener may or may not know.
I can't say enough how much we love The Extraordinary Adventures of G.A. Henty audio productions and especially
The Dragon and the Raven
.
Heirloom Audio Productions
has once again outdone themselves. I would encourage any family that wants to instill great family values into their children and teach them history that hasn't been revised and watered down to buy these CD's. To find out more about them just click on any of the highlighted links above. To find what other Schoolhouse Review Crew members had to say about these awesome productions click on the banner below. Happy listening!