I've mentioned a zillion times on my blog that, growing up, everyone in my family was an avid reader. We loved books. I know my love for books came from seeing my parents always reading. Because of that, I always had a book in my hand as well. It started out with The Bobbsey Twins and The Boxcar Children and soon advanced to Phyllis Whitney Mysteries and The Hardy Boys. I remember my brother and I reading the Bicentennial Series and fighting to be the first one to read each book when it was released.
One of the many wonderful qualities that my wife has is that she is an avid reader as well. So, our home is full of books. We really have no more room for books in our small home but can a person really have too many books? I think that when children see their parents reading and are surrounded by books, they grow to love books and become voracious readers themselves.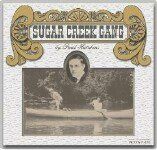 From the time that they were babies, we have endeavored to instill a love for reading into our boys. We have read books to them, listened to books on tape, and, of course, given them books to read as part of homeschool. One of the first homeschool products we were given to review on The Schoolhouse Review Crew were some books on CD that the kids absolutely loved. We listened to them while traveling one year on vacation and all of us (including my mother-in-law) laughed so hard our sides hurt. So, when I heard that
Beloved Books
was going to send us a whole volume of
Sugar Creek Gang
books on CD, I was thrilled! We have quite a few of the Sugar Creek Gang books on our shelves but they are just a little bit above Joshua, my middle child's, reading level. I was hoping that he would enjoy these books on tape and I was not disappointed. He loves them! Just this evening as I was writing this review, my oldest came in and asked what I was writing about. When I told him he commented about how much Joshua has talked about this series of books on CD. I like them too. Let me tell you why.
Number 1
- They are Christian based. According to the back of the CD package Paul Hutchins, the author of the Sugar Creek Gang series of books, originally began as an evangelist. His ministry was cut short by illness, but while recuperating he tried his hand at writing and found that he had a great talent for it. That's how the Sugar Creek Gang began.
Well, I never like it when someone has a serious illness, but I am always amazed how God uses things in peoples for His Glory. I am sure glad that Paul Hutchins began writing these books. They have always been favorites of mine, mostly because of their Christian values. In this day and age so many books for children come out with disrespectful characters that are always trying to get even with someone else. Sometimes, even the "good" characters are made to feel like they have to fight evil with evil. That's not the way God intended, and that's not what I want my children to learn. There are enough natural evil influences in our world without getting extra bad influences in books.
You never have to worry about those types of influences in
The Sugar Creek Gang
. I have always been impressed at how Christian principles are taught in these books. Having two disabled children and another who is a cancer survivor with an artificial eye, we have had our share of dirty looks and teasing from others. In these books kids are taught to be kind to others no matter what their situation in life. Paul Hutchins uses hymns, Christian poems and of course, the Bible and interweaves them with nature and adventure in every one of his books. I would be hard pressed to tell you anything questionable about these books at all. You will not be disappointed.
Number 2
- They are extremely well done. Although these recordings were done some time ago, they aren't the grainy, old fashioned sounding recordings that you sometimes get with radio recordings of old. You wouldn't be able to tell if these were recorded yesterday or 30 years ago.
Several years ago, Paul Ramseyer had the desire to record the Sugar Creek Gang books and put them on radio. They were originally recorded and broadcast on Northwestern College Radio in St. Paul Minnesota for their "Adventure Time" broadcasts. Now, let me tell you. Sometimes when you hear about a "book on tape" you wonder if it is going to be some dry, boring, monotone person doing the recording. Are they going to just read the book like someone reading aloud in a class? Are you going to fall asleep listening? Well, let me rest your worries. These audios are anything but boring! Paul Ramseyer put emotion and excitement into each story. The recordings were a hit when they first came out, and, even in this computer game - kids stuck in front of a screen world, they are still a hit today. At least they were with Joshua. He was intrigued and hooked from the very first word that came out of Paul Ramseyers mouth. He really put passion into the recordings. They were something that he felt passionately about and you can tell.
Beloved Books
has also made sure that when they produced them on a CD for others to purchase that it was done in a quality manner. They are very well done!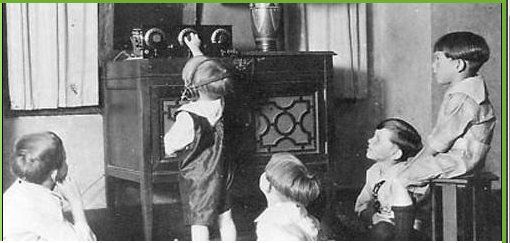 Number 3
- They are educational. Remember I mentioned that there is a lot of nature in this book. Well, not only do a lot of the things that happen in the
Sugar Creek Gang
books happen outside, but the author interweaves nature lore throughout his books as well! And of course they also have the aforementioned Christian hymns and poems intermingled that will educate the reader too. Imagine that, a book that is not just fun to read but educational as well.
But, that's not the real reason I mentioned that they are educational. I was intrigued with the fact that, out of the six Sugar Creek Gang books included in Volume 1, we owned at least four of them:
The Swamp Robber - check - we own it
The Killer Bear - check
The Winter Rescue - check
The Lost Campers - check
Chicago Adventure
The Secret Hideout - thought we did but can't find it.
After I realized how many of them we own, I thought it would be perfect for Joshua to follow along in the book while it is being read. We own the original books, which, by the way can still be purchased. There are revised editions available, but these recordings are done by reading the originals so I didn't have to worry about things being different between the book and the CD. This worked for a little while. Joshua was able to follow along with ease. Then, later, he came to me with an apologetic look on his face explaining that he really meant to follow along, but they were so exciting that he would lose track of where he was and finally just put the book down and got lost in the recording. So much for good ideas!
Finally,
Number 4
- They are a great bargain. I know of books on tape that can cost nearly $20 a piece - even for not-so-long books. Right now Beloved Books has six volumes of the Sugar Creek Gang series with six books on each volume and each volume is just $54.95 each! That's less than $10 a book! Or, you can buy the entire series for just $279.70. Just click
here
or on any one of the hi-lighted links above to find out more.
As usual many of the other members of the Schoolhouse Review Crew reviewed Beloved Book's Sugar Creek Gang on CD and you can find out what they had to say by clicking
here
. Happy Homeschooling!
Disclaimer: As a member of the Schoolhouse Review Crew I was given a free set of Sugar Creek Gang Volume One books on CD from Beloved Books in order to try out and give my honest review on this blog.