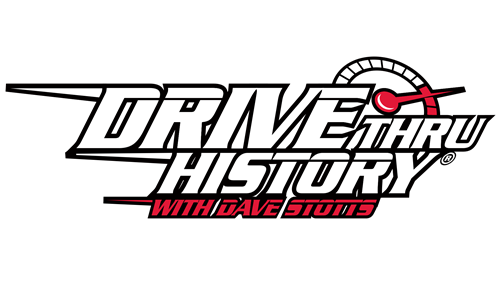 I have mentioned it before in my reviews that we love history. Because of that, we have explored many different curriculum options. One option that has always seems to come up is Drive Thru History®. I have heard wonderful things about them but we have never had the chance to really use any of their great videos. When it was announced that I might get the chance to review of their video series I was super excited. However, it wasn't the history part that made me excited, but it was what the series, Drive Thru History® – "The Gospels", was about. I don't usual quote from a company's website in my review but this time I am because when doing my research on the series before I was selected for the review, this really caught my eye:
Dave travels to over 50 ancient sites in Israel to deliver the Gospels in a fresh way, show the evidence for the truth of scripture, and encourage families to get excited about reading the Bible again.
Most of you know that my wife and I are full time missionaries and work with low income families in our community. We do Bible studies, mentor, provide rides and help with food banks, and a lot more things where we try to show Christ the families that we work with. A couple of years ago God led me to begin a Bible study for teen boys. The boys that God has led to our study are kind of a rough lot. They have been through a lot of things in life and have a lot of questions. Many of them question the Bible and it's validity. They want proof! When I read the above statement I thought that this would be a fantastic study for my boys. I was not disappointed! It has been wonderful.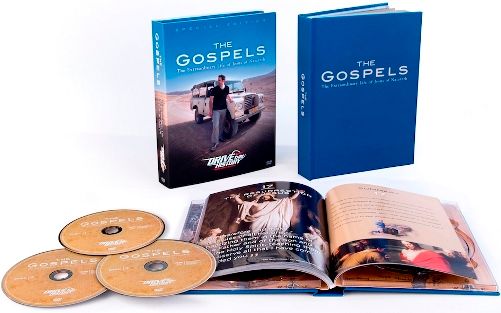 Before I tell you about the great discussions we have had, let me tell you what is included in the series. This series once again features Dave Stotts who is hilarious and very entertaining. He really makes the videos fun to watch. The Special Edition set that we received (pictured above) comes with three DVD's and super nice study guide that also serves as a case for the DVD's. On the DVD's are 18 lessons that cover every aspect of the Gospels (Matthew, Mark, Luke and John) in 18 approximately 30 minute long videos that cover Jesus's life and ministry from before birth to his resurrection. Here are the 18 Episodes and what they cover:
Episode 1: The Historical Landscape
Episode 2: The Announcements
Episode 3: Jesus is Born
Episode 4: Jesus Grows Up
Episode 5: Jesus Starts His Ministry
Episode 6: Jesus Returns to Galilee
Episode 7: Jesus Begins His Miracles
Episode 8: Jesus Teaches with Authority
Episode 9: The Sermon on the Mount
Episode 10: Jesus Travels the Sea of Galilee
Episode 11: Jesus Travels North
Episode 12: A Final Trip to Jerusalem
Episode 13: Jesus Arrives in Jerusalem
Episode 14: The Last Supper
Episode 15: The Trial of Jesus
Episode 16: The Crucifixion of Jesus
Episode 17: The Resurrection of Jesus
Episode 18: Who is Jesus?
The episodes are indeed fascinating as well as funny (as I mentioned before). Dave travels to over 50 places in Israel and surroundings areas to give you historical information and to show you exactly where different events in the Bible happened. I haven't been able to watch all of the videos yet, but so far we have seen dozens of fascinating places that really help us understand what the times were like and help us put into perspective Jesus' life and miracles. Just recently we were fascinated with the palaces of Herod and how powerful of a man he was. When Dave talked about the supposed place where Jesus was born we were in awe. Those are just two of the many spots he travels to and really helps us understand scripture even more. I'll talk about that late, but first let me tell you about the accompanying study guide.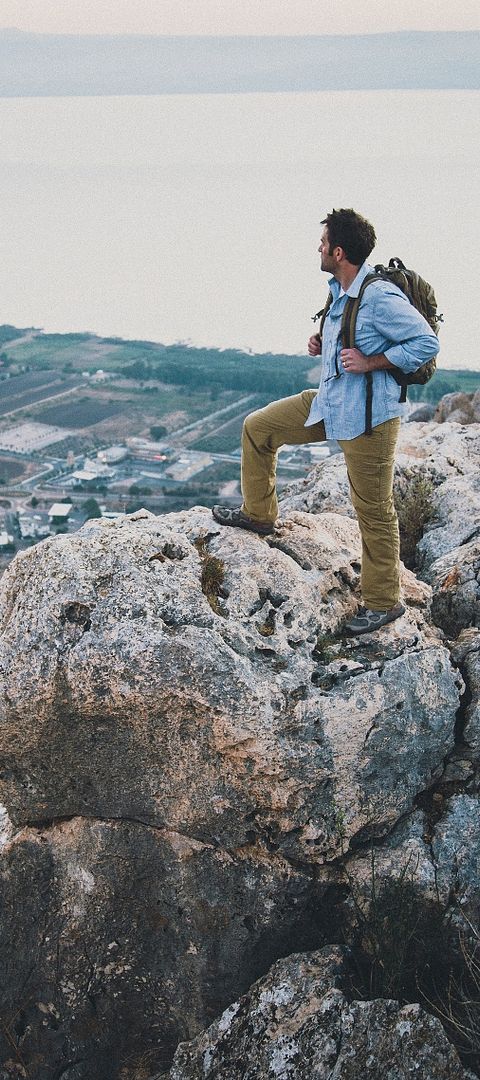 The 100+ page study guide is equally as interesting. For each lesson it provides a summary of what is going to be covered, scripture that goes along with the lesson, five discussion questions to ask if you are using the series in a Bible study, and a brief section called "Side Road" for each lesson. The "Side Road" briefly discusses things that might not have been covered in the video, or maybe could have been covered in more detail but time didn't allow. The guide also has dozens of pictures of many of the same places that are talked about in the video. We have really had some lively discussions in our Teen Boy's Bible Study, which leads me to my next paragraph.
Above are two pictures from just last night. In the top picture you may see Jacob, my youngest – 11 years old. He has found these videos fascinating. The videos are geared toward middle school to adults, but all ages can can enjoy them.
We have had some super lively discussions after watching the videos at our Bible Study. Of course the teens seem bored at times when they are watching, but they sure know the answers to the discussion questions and have some great questions themselves. Because Dave Stotts uses a lot of outside history texts from Biblical days intertwined with the Gospel accounts, and also travels to all of these spots to show historical evidence that these events did happen, it has made the boy's think. We have great talks about why the virgin birth is important, the wise men, Herod and more. It is really getting everyone to contemplate the scriptures which is what I really wanted. It has been great.