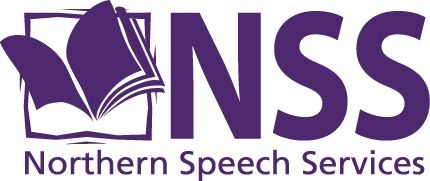 Color My Conversations (CMC) is an excellent program that creatively teaches all kids, but especially special needs children, methods of communication that are fundamental to life and the kit that we received came with absolutely everything that you need. And I mean everything! Everything down to the markers that you use is included. We didn't really need to buy anything special at all. That is unusual for curriculums today. I was amazed.
The teaching instructions and any printouts needed are located on CD that is also included and that brings me to something else I really liked about the program – the ease of using. Everything is written out for you. From the words that you are to say to suggestions on how to work with an individual child – everything is written out for you.
Finally, I really like the fact that Color My Conversations takes you from the very basics of conversations to more complex conversations in twelve lessons. Don't worry, though, it is given to you in bite sized segments. The twelve lessons are:
Beginner Level – The Three Basic Conversations
Lesson One – The Yellow Conversation
Lesson Two – The Short Conversation
Lesson Three – The Long Conversation
Intermediate Level
Lesson Four – "WH" Questions – Who, What, When, Where, and Why
Lesson Five – Interrogative Reversals – Yes! No! Maybe So!
Lesson Six – Making Comments Count
Lesson Seven – Topic Changer Pro
Lesson Eight – Speaking Loud and Clear!
Lesson Nine – Beading
Advanced Level
Lesson Ten – Shared Topic – My Topic – Your Topic
Lesson Eleven – Field Assignments – Smile! You're on Camera!
Lesson Twelve – Customized Conversations
Let me take you through a typical lesson. Lesson one has to do with "Yellow Conversations". Yellow Conversations are the very basic conversations – and I'm talking very basic – it's the hello and goodbye of the conversation. You see, I told you that this course gave you things in bite sized segments.
1. The teacher (you if you are a homeschooler) starts the whole course by watching a 10 minute video that introduces you to the course. Then you watch a 2-10 minute introductory video for each lesson. They are super helpful and are done by the creator of series.
2. After that you send home a parent letter (already written out for you on the CD) that explains what the lesson is going to be about and what the parent can do to review what has been learned with the child when they get home. Of course if you are a homeschooler then you are the parent and teacher so you won't really need to know what is going on.
3. The lesson manual then gives you an overview of what is going to be learned along with all materials that you will need to pull from the box. Remember – everything is included.
4. Next is the actual lesson. As I said, everything is written out for you from the introduction, to the "basic training", to the practice, to the "wrap up and homework challenge". It's all there along with some suggestions and helpful hints. There is even a keep it fun section for ideas on how to review the lesson throughout the week. You can choose from catchy songs (the music is included on a CD) to other suggestions. If there is anything needed for the review suggestions it is included!
5. Finally, there is a discussion of the lesson that is just for you that reemphasizes what is really needed to be taught in this lesson and answers some basic questions.
I really, really like how simple it is to use this curriculum but how much in depth it goes. It really does build from the basics of a conversation to the more complex elements of a conversation. I originally thought that this would be perfect for Joshua, but I have been using it with Jacob and he really loves it. There is a special section in this curriculum that talks about how break down each lesson to use with special needs children but I haven't found that I needed it yet with Jacob. Perhaps I will need to use it with the more complex lessons. As I have mentioned many times before I also really like how this curriculum includes everything. This program is a real hit with my family.