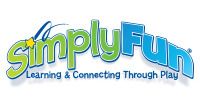 I remember playing games as a youngster. It was a big family thing at our house. I know that there is a lot of talk these days about kids spending too much time on computers, tablets, and cell phones and not enough time with family. I tend to agree. Don't get me wrong, though. My kids are like a lot of other kids and spend much too much time on electronic items. For that reason, I look for any opportunity to play good family games with my kids. Since we are homeschoolers, my search for good wholesome games to play with the kids includes educational games. That's why I was thrilled to be chosen to review
The Climbing Knights
from
Simplyfun
.
We have reviewed some of the great educational games from
Simplyfun
before and have loved them. We found that not only were they fun but they indeed were very educational as well.
The Climbing Knights
is no exception. It is one of four newly released games by
Simplyfun.

Let me tell you, I was just as amazed as my children as to the enormity of this game when I put it together. Now, I'm not talking about enormity as in the rules. The rules are quite easy. I'm talking about enormity of the size! Once put together the tower is huge. Never fear, though. The magnetic tower was super easy to put together and the game is super fun to play. As well as the tower, which folds easily for storage, the game includes four magnetic knights to climb the tower, three dice, two guards that walk along the walls of the tower, and eight flags (two for each knight) that the knights must climb the tower to retrieve.
As you can probably tell by now, the object of the game is to get your knight to the top without getting caught by a guard so that they can retrieve their flags. If they are caught, they must slide down to a lower level and begin their climb again. The rules are very simple. Each player rolls the three dice and moves the guards and their player accordingly. The grey dice is for the grey dressed guard, the black dice is for the black dressed guard, and the white dice is for your knight. Each guard moves in a different direction around the tower and if they land directly above or below your piece, or if you are on a walkway when the guard comes around the corner then you are knocked down a level. If, however, you are hidden by a ledge then you are safe. It is very challenging to be able to time your ascent so that the guards don't catch you. It requires a lot of strategy. The game is for two to four players ages 8 and up and the directions say that it takes about 30 minutes, but all of our games took over that amount of time. Maybe because we strategized too much.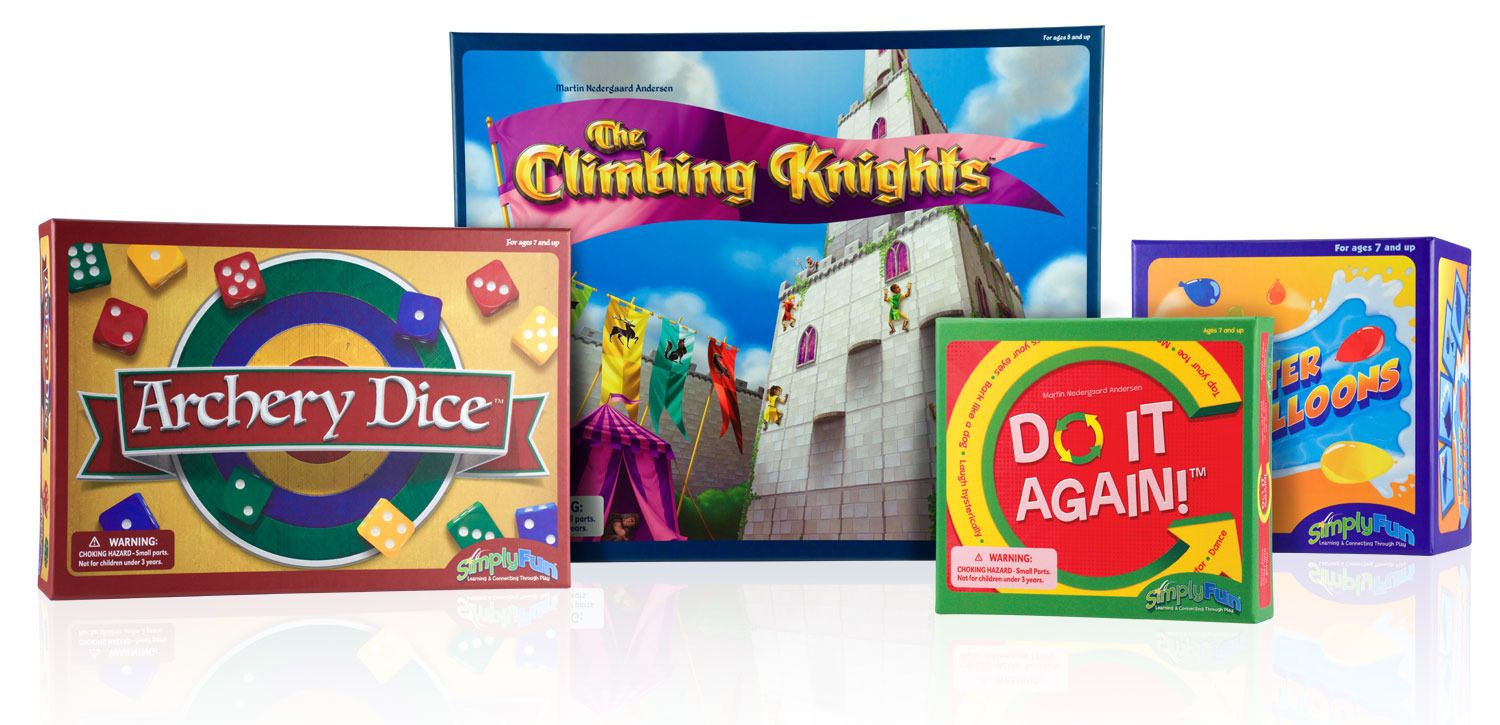 We absolutely love this game. I was a bit unsure if my youngest would understand it or not, but he understood right away and was nearly better than me. Ahem . . . I said nearly! I love it because it requires my kids to think and use strategy. So many board games these days are all fluff and require no thinking. Video games sometimes require thinking, but when you are actually playing a board game and actively moving pieces around, you are using a different part of the brain than you are by simply playing a video game. Also the social interaction of a board game is invaluable. That's why I am a fan of board games and especially of
The Climbing Knights
. This game is definitely a hit with us. To find out more about this game and other games by
SimplyFun
click on any of the highlighted links above. To find out what other members of the Schoolhouse Review Crew had to say about this game and another great
SimplyFun
game click on the link below. Happy Game Playing!