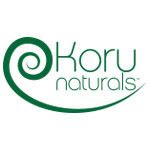 Many, many moons ago Sarah and I had a friend who learned how to make soap. After years of practice she decided to open up her own business which is now thriving. I remember when she gave us our first bar of homemade soap. I didn't realize it then, but that was the beginning of a whole new way of life for my family.
It didn't happen overnight but gradually. When I first joined the Schoolhouse Review Crew several years ago, we were asked to review other natural items. It began with homemade laundry detergent and then natural cookbooks. Many of the folks on the crew were very much into healthy eating and natural living. Slowly we began embracing that type of lifestyle as well. We saw how it benefitted our autistic kids and, really, the whole family. When we had the opportunity to review some products from Koru Naturals we were very excited. As the name suggests, these products are made with natural ingredients and, these products are from New Zealand! We were chosen to review three item – their
Skin Clear Cream
,
Manuka Honey Propolis Soap
and Emu Oil and Blue Tansy Oil Cream. We have absolutely loved them all!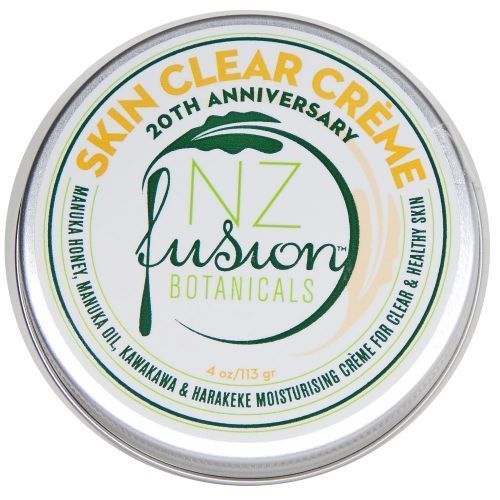 Skin Clear Cream

- Okay, let me tell you my story with
Koru Naturals
Skin Clear Cream

. When I heard about this product I wasn't so sure what it was all about. Was it a skin cream that a woman would use? Was it a cream to cleanse the face from blemishes and acne? What was it exactly? I thought that it would be perfect for either my wife to use or one of the kids who was suffering from teen blemishes. Well, I ended up using it myself and loved it!
When we first received the package and I opened up the
Skin Clear Cream

4oz container of cream, it had thinned a little because of being in the mail and in the heat. Soon, however, it turned back into a creamy substance that smelled wonderful. The scent was fresh and very non-cosmetic. The main ingredients are Manuka Honey, Manuka Oil, Kawakawa and Harakeke (full ingredients can be found on the website).
I have to be quite blunt here. About once or twice a year I suffer from cold soars that often appear on my chin. They usually go away rather quickly, but this year they were being stubborn. When I received the
Skin Clear Cream

I decided to try in on the sores. I was amazed when I first put it on. It comes with a plastic applicator, but, being a man, I'm not used to using those so I just used my fingers. Almost immediately I could feel my skin tighten. It really was cleansing my face. Within a couple days those stubborn sores were gone! I don't like using cosmeticy substances on my face, but, I don't mind using Koru Naturals, Skin Clear Cream. It is natural and it works. This is a keeper.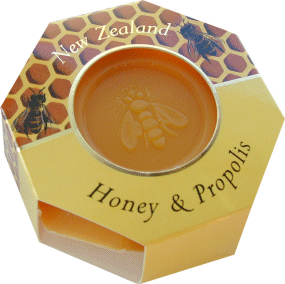 Manuka Honey Propolis Soap
-
When I first got the package from
Koru Naturals, even before opening it, there was a fantastic smell. I found out after opening the box that it was the
Manuka Honey Propolis Soap

. The soap is wonderful as well! As the name implies, the main ingredients are Manuka Honey and Proplis - again a full listing can be found on the website, but, again, it is all natural.
We are picky about what we use on our skin and especially the boy's skin because all three of them have skin issues of one sort or another. We have had no problems with this soap. It almost looks like two bars of soap put together. One side almost looks like a glycerine type soap and the other the creamy type soap that usual bars look like. While preparing for this review, I was talking to my wife about the soap and she said she loves it. She said that it makes her skin feel clean and fresh, more so than regular soap. I have to agree. As I stated, we have tried many kinds of home-made natural soaps and this ranks right up there with the best. This one is also a keeper for us!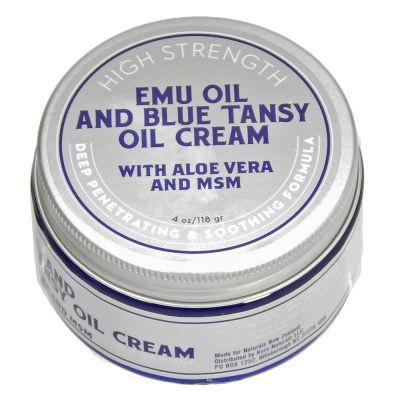 Emu Oil and Blue Tansy Oil Cream - I was really anxious to try the Emu Oil and Blue Tansy Oil Cream out because, as you can see on picture above, it was supposed to be a high strength, deep penetrating and soothing formula. The claims are absolutely correct!
Being a little over middle aged with young children, I often experience many aches and pains. I hate to use over the counter creams but often do. Since this mixture of Emu Oil, Blue Tansy Oil, Aloe Vera, MSM and other natural ingredients (once again you can find a full listing on the website), is, well, all natural, I was not nervous about trying it at all. I love it and it works. The directions say to use it two or three times a day, but I use it as needed on my aching muscles and on my hands which, although not diagnosed, are suffering from a little arthritis. I am very pleased with how will this has helped and I am definitely going to continue using it! Once again, this is a keeper.
As you can probably tell, we are very pleased with
Koru Naturals! If you have sensitive skin or have tried other products that don't seem to work for you, I would definitely recommend looking into their products. You can find information about the three products above by clicking on any one of the high lighted links above. These and other products from
Koru Naturals were tried by other members of the Schoolhouse Review Crew and you can find what they had to say by clicking on the banner below. Happy Well Living!