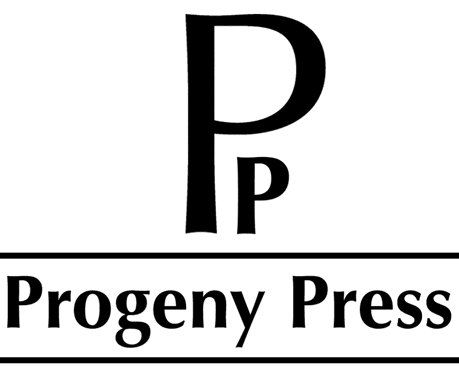 By now it should be no secret to you all that our family loves to read. All of us love to read from Sarah and I down to Jacob. Of course, Jacob isn't quite reading a lot, but he loves to look at books and be read to. We are also a very unusual family as to what we read. We read classics! Not exclusively, mind you, but we don't shy away from good literature. When John Allen was very young, I was reading C. S. Lewis and Esther Forbes to him. In the past year or so I have read works by Rudyard Kipling and Kenneth Grahame to all of the children, including Jacob. Our most recent adventures have been
The Hobbit
for John Allen, which, believe it or not, he had never read and
Treasure Island
for all of the boys - yes, even Jacob. We happily began both of them because we were chosen to review the two unit studies for them produced by
Progeny Press
.
I have reviewed study guides before, but never quite like these. I was really impressed and the kids like them as well. Let me describe why I liked them and then, I think, you will understand why the boys appreciated them.
They are interactive. - For my boys, that was a real plus. None of them like to write. These study guides, if you buy the CD or the download version, are pdf and can either be printed out or filled in right on the computer. Progeny Press included a whole 15 page "read me" file with both of the downloads that explained how to fill everything out via computer. Really they didn't need the file, we found it easy to figure out, but since Progeny Press is very thorough, they explained how to do it in detail for those who may not be a computer literate. I also liked the fact that after they are filled out, they can be printed for your files or for easier grading. It is my understanding that some interactive files include a self-check feature where the computer will check your answers. That would work with the multiple choice, matching, or fill in the blank questions, but since many of the questions are essay questions that feature is not included and the parents must check the answers. There is a complete answer key included as well, though. (See, I told you they were thorough!)
They are thorough. (Have I mentioned that before?) - They include everything that you could think of. Of course there is the suggested study plan which I'll talk about in a minute, but there are also many other features. I really liked the "Synopsis" of the story section and the "About the Author" section. They really draw you in to the study and make you want to read the novel. I've always thought that learning about the author of a book gave you a better understanding of the novel written. The Progeny Press "About the Author" section does just that. You learn about the author and it helps when you read the book.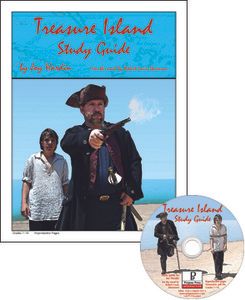 They are easy to use. - This time I mean that they are easy to use as far as pacing, lesson plans and flexibility. These studies are meant to be used over about an eight week period but, as I said, they are very flexible. The first week it is suggested that the student read the novel and do some of the pre-reading activities. Although it says "pre-reading" they can do them while actually reading the novel. For The Hobbit some of the pre-reading skills included studying about the author J.R.R. Tolkien, studying about the plant life and other features that "middle earth" had that are based after real life plants, or studying about some of the musical instruments that were mentioned in the novel. Treasure Island has similar activities that help you understand and appreciate the book more as you are reading it. After the week long reading and completion of the pre-reading activities, then it is suggested that you do one section a week. Each section includes several chapters of the book. Since Treasure Island has many chapters in it, there are more chapters included in each section for it's study guide than The Hobbit's guide. It is suggested that each section be completed in a week doing, since there are about five interactive study guide pages in each section, one page a day. We had to change that up a bit. For John Allen working with the highschool level The Hobbit study, it was easy for him to work on a section a week. However, since I am reading the middle school level Treasure Island to Joshua and Jacob (forth and first graders), keeping up that pace with them would be difficult. I have cut the pace down for them and actually just ask them the questions. It is also better for them that I pick and choose the questions that I ask as well because a few things would be very difficult to fully explain to a younger child.

They are complete. - What I mean by that is that they include everything in their study guides. With John Allen and

The Hobbit

, there is vocabulary, character studies, essay questions and "Digging Deeper" questions all in just the first section. I really like the "Digging Deeper" questions as they bring in Biblical parallels to

The Hobbit

. Make no mistake,

Progeny Press

is a Christian company and Biblical things will be included. I like that, but I include that information for some of you who may want more of a secular approach.

Treasure Island

is much the same, but on a bit easier level. They also include vocabulary, fill in the blank questions and Biblical "Digging Deeper" questions. In section two, I really liked the idioms questions since Joshua is on the autism spectrum and has difficulties in that area. I also like the fact that Progeny Press includes links to other helpful websites that may help in the study. However, although Progeny Press is, I'm sure, diligent in constantly checking the links, things on the World Wide Web change often so it might be a good thing for the parent to go through and check them as well before the student does.

We have really enjoyed (and still are enjoying) using these study guides. Having a good and thorough study guide helps a student (and their teacher) appreciate a novel. Good literature, of course, can stand on it's own, but a well written study guide can be wonderful complement and the interactive study guides from Progeny Press are just that!
So, how much do these really neat unit studies from
Progeny Press
cost? Not as much as you think at all! The
Treasure Island
Unit Study is only $16.99 for the CD or Instant Download version or $18.99 for the Printed version.
The Hobbit
Unit Study prices are $18.99 for the CD or Instant Download and $21.99 for the Printed copy. Other unit studies are priced differently. Just click
here
or on any one of the hi-lighted links above to view all that they have to offer.
As usual many other members of the TOS Review Crew reviewed other unit studies from Progeny Press and you can find what they had to say by clicking on the banner below. Happy Homeschooling!