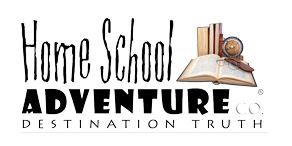 It's interesting that this review should come up when it did. Really, it's no coincidence but it is God's timing. I am always amazed by it. But, I digress. The reason that I am amazed by God's timing with this review is because of the adventurous time in life that we are in. We have three biological sons – or, as Sarah, my wife would say – we have three son's that were born of her body, and, just recently, two of three teen brothers came to live with us as our foster sons. The third will be coming in a month or so. Sarah calls these three sons sons that were born of her heart.
I had always heard of "rites of passage" events and rituals that happened in other countries, but I had never really thought of having a special "manhood" event for my children until a couple of years ago when I read about one event that a family had for their son. Still, there were no details on how to really put one together so I struggled with how I would put together such an event for my, at that time, three boys. Having such an event came to my mind again while we were making preparations to open our home to these awesome brothers who have now become three more sons but I still had no idea how to put one together . . . until, that is, I found out that I was going to review Celebrating Manhood: a rite of passage guide from Home School Adventure Co.
This small downloadable ebook is wonderful and has given me a pattern as to how to lead manhood event with my sons. It was actually written by a mother who wanted to have such an event for her son, yet knew that she couldn't really participate since it was an event for other men to advise her child. So, she developed a method where she could be "unobtrusively involved" as she calls it in the book.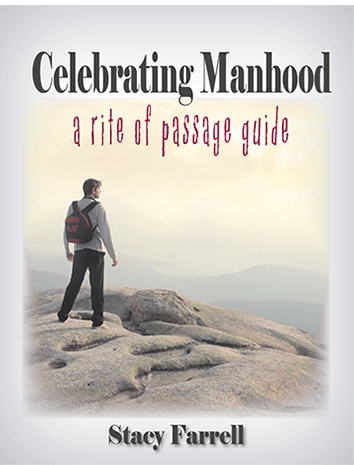 It is really quite simple. I will try to give you the basic concept without giving too many details because, after all, we are encouraging you to by the book and not to say so much that you can take what I wrote in this review and use it to plan your own event. Basically, several men are invited to the special event. One or two very easy activities are prepared to break the ice and get the evening started. Each man gives a blessing to the boy. They eat a meal together. Then there is a question and answer time with questions already prepared for the men to answer about their lives and advice that they would give to the special boy who is just beginning his journey into manhood.
I hate that my description is so vague, but, as I said, I don't want you all to be able to take away an outline as to how to do it yourself. Really, even if you could figure it out yourself, I would encourage you to buy Celebrating Manhood: a rite of passage guide because it is much more than a book that tells you how to do it, it includes everything you need to plan the special event. From a template for the invitations, to ideas about activities, to guidelines for the special party, to special made question cards with the awesome questions already printed on them that are ready to be printed out from your computer. Everything is there for you to use.
I am so looking forward to using this guide to plan Celebrating Manhood events for all of my boys. I think that it will be special for my biological sons because it will allow men other than me to give them advice. I think it will be particularly special for my foster sons because of the very difficult life that they have had to live. They need to hear some advice from some Godly men – some that they know well and others that they don't. I know that these events are going to be fun and very special for each of the boys.
To find out more about Celebrating Manhood: a rite of passage guide just click on any one of the highlighted links above. Many other members of the Homeschool Review Crew reviewed this and other items from Home School Adventure Co. and you can find what they had to say by clicking on the banner below. Below you will also find the social media links for this great company.
Twitter: https://twitter.com/HomeSchoolAdven @HomeSchoolAdven
Facebook: https://www.facebook.com/HomeSchoolAdventureCo
Pinterest: http://pinterest.com/homeschooladven/
Google+: https://plus.google.com/b/115241518288669984312/+Homeschooladventure
YouTube: https://www.youtube.com/user/HomeSchoolAdventure