A few years ago we were blessed to be able to review the Wet-Dry-Try App from Handwriting Without Tears. It was wonderful for Joshua at the time. Recently I was invited to participate in a "blog round-up" with The Schoolhouse Review Crew about our favorite educational apps. I was writing a post about what we are using now when I remembered this great app that we used to use years ago and thought I might include it in the round-up so I decided to resurrect it. Here it is without change except to add this opening paragraph and the closing banner. Please click on the banner to get to the main
App Schooling iOS and Android
round-up post that lists all of the blogs that are participating.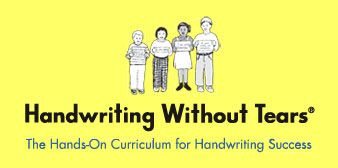 I had heard about
Handwriting Without Tears
since the beginning of our homeschool days. John Allen, however, was past the need to learn how to write, and the two youngers weren't in school yet. Little did I know that
Handwriting Without Tears
would play a significant role in two of my children's development. My two youngest sons, Joshua and Jacob, both have small motor problems. Many traditional writing programs are torture for them, believe me! We know, because we tried other programs with them. Both of them go to occupational therapy twice weekly and, lo and behold, what program do they use in therapy to help them learn to write?
Handwriting Without Tears
! We have been so pleased with how their handwriting has progressed. Then, recently, through the TOS Review Crew, we were invited to review their new
Wet-Dry-Try App
on our android tablet! Again, we were thrilled.
God has blessed us with so many things through the TOS Review Crew, and the
Wet-Dry-Try App
is one of them. We decided to assign this one to Jacob, our youngest, since he is just now learning how to form his letters. For a while Jacob had a love/hate relationship with using the
Wet-Dry-Try App
. I'll explain why, but I will tell you up front that it is not because of the
Handwriting Without Tears
program or the
Wet-Dry-Try App
itself. Some of it, actually, was my own fault. Read further to find out why.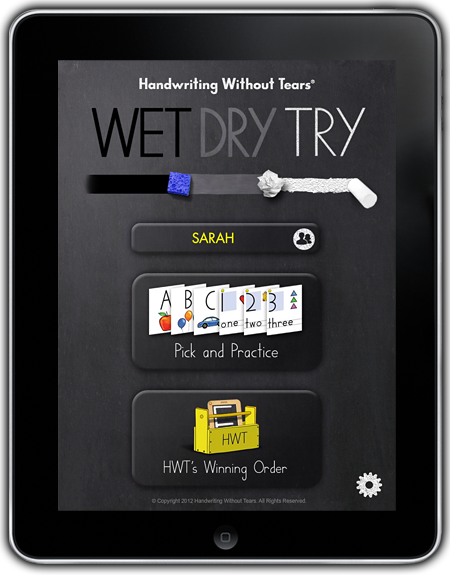 The
Wet-Dry-Try (WDT) App
is very easy to use and to understand. It was developed for children who are learning to print or who are having difficulty with their printing. So, the app can be used especially for children who are in kindergarten and first grades, but also can be used for children who are pre-school aged and learning to write, and for older children who have difficulty writing. As I mentioned before, it is based on the popular
Handwriting Without Tears
program. I am not going to get into the actual
Handwriting Without Tears
program right now because that is not what I am reviewing. I'm only going to talk about their great Wet-Dry-Try App. However, I'm sure that you will catch the general idea of their methodology by what I say here. If you want to know more about the
Handwriting Without Tears
program itself, click
here
.
It is just a coincidence that the name "Sarah" is on the picture above. Actually, though, the WDT App allows for four children to use this app at any given time. We, of course, signed up Jacob as a user. Then we set up an account for "Little Sarah" so that we could use and experience the app as well.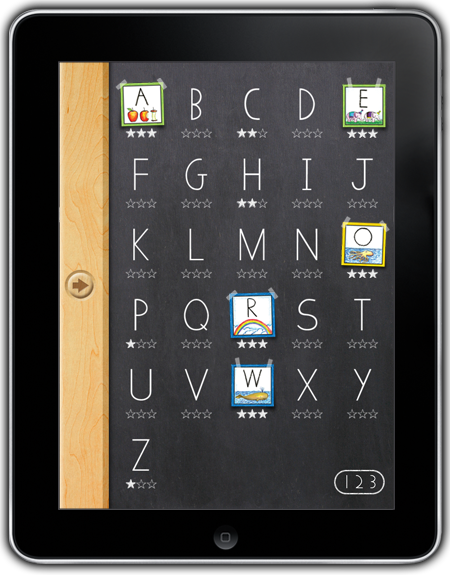 The first thing that you need to decide after you sign up is whether you are going to allow your child to "Pick and Practice" (see the above picture) whatever capital letter or number they want or whether you are going to use "Handwriting Without Tear's (HTW's) Winning Order". HTW begins children with capitals and numbers because they are the easiest to learn and they want the children to experience success before they move on to the lower case letters or words. With Pick and Practice your child can just pick any letter he chooses to practice his printing skills. HTW's Winning Order takes you through a proven order in which your child learns his letters. The start with what they call the "Frog Jump Capitals". They are capitals where you begin with a straight line down, and then "frog jump" back to the top again to complete the letter. In this category you will find letters like F, E, D, P and so on. Letters where you still begin in the upper left corner, but then don't go back to the starting point but to other points to complete them are called "Starting Corner Letters" and include H, K, L, U and others. Finally, you work on "Center Starting Capitals" such as C, O, Q, and G. You can see the actual Winning order in the picture below. At first, before we realized what the "Winning Order" was, we allowed Jacob to Pick and Practice. When we began to look at the app more closely, realized that it would be much better for him to use the Winning Order.

The first thing that happens after you click on a new letter is that a kind ladies voice demonstrates how to make that letter. You see the chalk on the simulated slate make the letter while she talks and explains what to do. There are sound affects that sound exactly like chalk writing on a chalk board and when a the chalk hits a stopping point their is even a "click" that tells the student that he has reached the edge of the board. All of the sound effects can be turned off if you don't think that your child needs them, or if your child is bothered by them.

Next, the kind lady asks you to wet the letter with the sponge. A small sponge appears at the starting point and your child is to put their finger on the sponge and "erase" the letter using the sponge. If the child deviates off of the chalk too much or lifts his finger when he is not supposed to, he is directed to start over of erase that line again. Again, the sound effect actual sounds like a sponge erasing chalk on the chalk board.

Well, after you wet the chalk board, there is always a wet spot left behind. So, the child needs to "dry" the wet spot using a cloth. Again, the child must put his finger on the cloth and "dry" the wet outline of the letter and, once again, the child is instructed to restart if he deviates to far off of the line of lifts his finger at the wrong time. And, yes, it sounds like a cloth going across a chalk board.

Finally, the child is instructed to use the chalk to write the letter himself. Once more, the child must stay on the dried line (it is still visible) and must not lift his finger until it is time. So, the child has watched the kind lady demonstrate how to make a letter. He has wet the letter. Then he has dried the letter, and finally he has written the letter himself. The whole time the kind lady uses encouraging words and language and is...well...very kind!

After the child completes the first level, he receives a star (see above and below). Receiving a star unlocks the next letter. You can go on to the next letter, or you can try to receive another star on the letter you are on. The difference between the stars is that the first time through, the chalk, sponge, cloth, always appears and stays where the child is supposed to start the letter. On the second star the chalk, etc. blinks and gives the child a cue as to where the letter starts. Finally, the third star level expects the child to know where the letter is to begin and doesn't show or flash the item being used at all. Once your child puts his finger on the board, however, the item appears while your child is writing, wetting, or drying the letter.

If you think that your child needs more practice in knowing where the to start, you can lock your child in star level one. If you think he probably knows where a letter starts but might need a clue, you can lock him at star level two. Finally, if you think he needs to be able to write a letter on his own but relies on the clues too much, you can lock him at star level three.

Now, let me fill you in on why Jacob got upset when he first started using the Wet-Dry-Try App. We didn't realize that there was a place to choose the "stroke tolerance". When a child is first learning how to write a letter or if a child has fine motor control issues, he is probably going to deviate from the line more. Once a child has had some practice, he should be able to stay on the line more. There are two choices when you choose the stroke tolerance - Challenging (for the student who has some experience or has pretty good fine motor control) and Easier (for the child who doesn't quite have as good fine motor skills or is just starting out). We had Jacob on the Challenging level at first. Therefore, every time he deviated from the line even a little bit he would have to start over. He loved the app, but became very frustrated easily. When we realized that we could set the stroke tolerance he did much better and now enjoys it much more.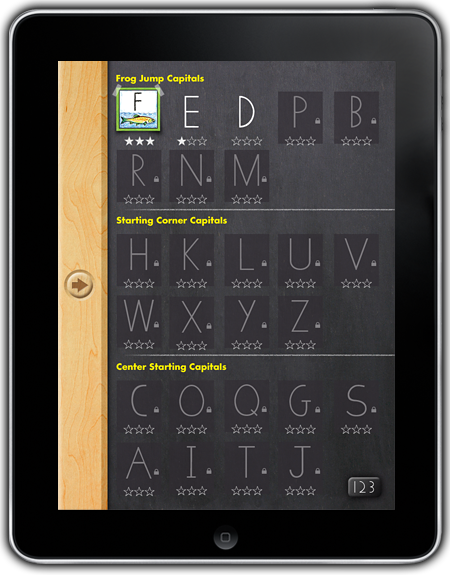 Right now
Handwriting Without Tears
only has this brand new app for capital letters and numbers. They are going to wait until the reviews come in before they decide if they are going to develop and app for lower case letters and perhaps even for cursive letters. This app is available for Apple tablets and Android tablets but they recommend that the tablet have at least a 7 inch screen. They are researching the possibility of developing an app for iphones or android phones but it is not available at this time.
I will tell you right now that they don't have to wait for a good review to come in from us. We love the
Wet-Dry-Try
app. Not only does it fit in completely with what they are doing in therapy, but, since it is on our tablet, it can be taken anywhere. We can work with it in the car, at home, or while waiting at the doctor, therapist's office, etc. It has done wonders for Jacob's writing with him only using it the recommended 15 min. a day. Since Joshua has some difficulty forming his letters, I plan on using it with him as well. The
Wet-Dry-Try
app gets two thumbs us from us!
So, how much does an app cost that does all of that? Well, I was very pleasantly
surprised
... no, I'll say SHOCKED, to find that the price for either the Apple app or the Android app is only $4.99! What a deal! This is definitely worth it folks! Click
here
or on any one of the hi-lighted links above to find out more.
As usually, many of the other TOS Review Crew members reviewed the Wet-Dry-Try App and other materials from Handwriting Without Tears and you can find what they had to say by clicking on the banner below! Happy Homeschooling!