Little known Tim fact #umpteen thousand - I have been involved in the camping ministry for almost all of my life. I began as a camper when I was younger then I became a counselor, head counselor and eventually a program director. Way back when I was a counselor I would always look for things that would help me with devotions and other special times with my campers. Even today I am constantly searching for materials that I can use with kids in the Bible clubs and day camps that I direct. Bible Science Experiments and Daily Dilemmas, two products from Christianity Cove, have been a fantastic hit in my ministry.
As you can see from their tag line above, Christianity Cove's main goal is to "Lead kids to God's love" and I found that the two products that we reviewed did just that. Many of the reviewers from the TOS Review Crew used them with their children, but I chose to use them with my Bible Club kids and they really enjoyed them. Let me talk about each product separately.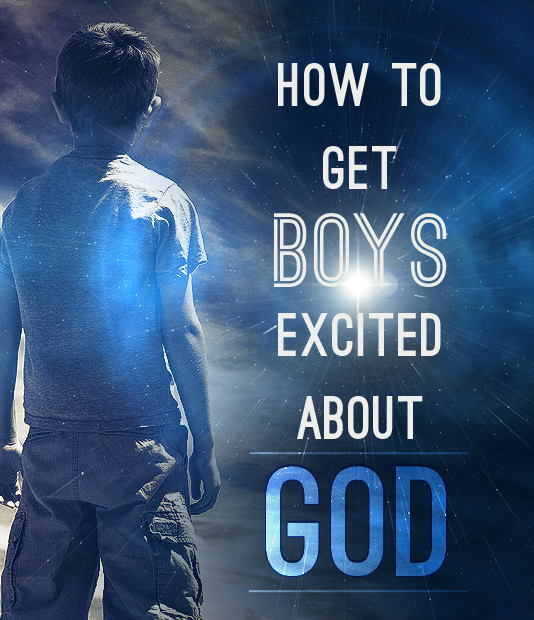 The picture above is talking about
Bible Science Experiments
and it is spot on. I really wish I would have had this fantastic ebook when I was a counselor at camp, but am sure glad that I have it now to use at my Bible clubs and other ministries. Don't get me or the banner above wrong, though. These scientifically based experiments that have have Biblical applications will be equally enjoyed by both boys and girls. It's going to be used a lot this summer at our day camps for the kids that live in the low income housing area in our town.
There are 25 experiments in this ebook divided into five sections - light, color, motion, magnetism and gravity. Each experiment/object lesson starts off with a scripture. I really like that because it gets you focused on God right away instead of getting bogged down with the details of the experiment. It then gives a list of all of the materials - usually all simple materials that can be found around the house. For example, the very first experiment uses a drinking straw, glass and tap water. The materials are that easy to find. The object lesson then goes on to explain the very easy steps. You do not have to be a science expert to perform these neat experiments. After each experiment you ask a question or two (What happened to the water in the straw?), answer the question and explain what happened, and then go right in to a short devotional.
In this case, you put a straw down in to a glass of water, put your thumb over the top, and pull the straw out of the water. The water seems to defy gravity, stay in the straw and not fall out. I won't get into the the scientific explanation. You'll have to buy the ebook if you want to learn that. The Biblical example, though, is that God does not always follow the laws of nature. He made nature and can do anything He wants, like part the red sea, or walk on water. There is a lot more than that, I'm just giving you the basics. As I said before, you'll have to buy
Bible Science Experiments
to get the rest of the story!
I am in the process now of thinking about what experiments might go well with the stories that I am going to teach at day camp this summer. I really think that the kindergarten through sixth graders would love these and that the object lessons will really compliment my stories. I may even allow my junior high and high school aged helpers to do them. I think they could learn a few things from them as well.
Bible Science Experiments
is a keeper!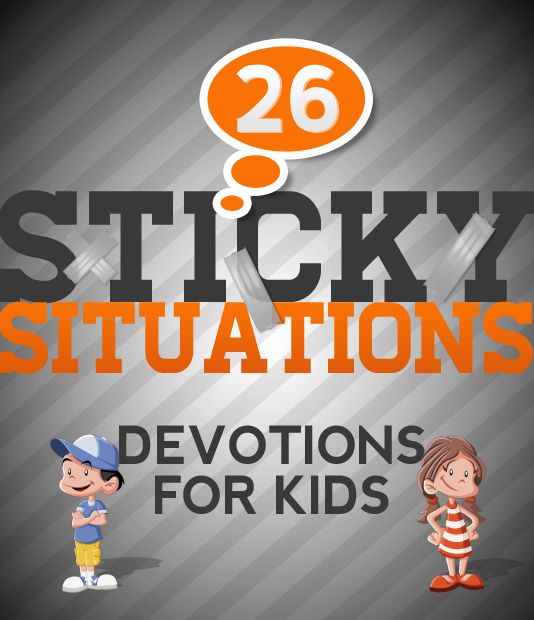 Another keeper is
Daily Dilemmas
.
The banner above describes this book well. There are 26 sticky situations that deal with almost any situation that a child in today's world has to face. Gossip, revenge, bullying, peer pressure, persecution, cheating and more. Kids have to face so much more than when I was a kid or even when I first started counseling at camps 30 years ago. I really like these short devotionals geared for older elementary school aged kids or even middle school kids. To be honest, I really think that high school aged youth could really learn a thing or two from these lessons and perhaps even lower elementary children if it were broken down and explained.
Each devotional starts out with a short scenario. It is then followed up with scriptures that the child that is having problems in the scenario might use to help him or her make a decision about what to do. Then, there are four possible solutions to the problem that you are to read through and discuss with your children. In one scenario Owen is having problems with a kid from his baseball team bullying him. Owen has gotten so angry that he has even thought of getting even and revenge. What should he do? Of course, the story in the book is much more detailed than that, but that is a simple example of the types of devotionals in the book. After you read the story and the scripture verses to your children, and then decide which possible solution would be the best, you turn to the back of the book where each solution is discussed and the best choice is revealed. You can then discuss it further with your group.
I have used
Daily Dilemmas
a lot with my Bible club kids and we have had some really lively discussions. And let me tell you, the possible solutions can often be tricky. There are sometimes two or three that could possibly be the best solution. The author does a good job in the back of the book "Reflections" section in explaining each possible solution and why the one best solution really is the best solution. This book is another keeper and will be used a lot in my ministry!
I love these two products, and I also love the price.
Daily Dilemmas
is just $29 for the downloadable ebook, and
Bible Science Experiments
can be purchased for $25 for the ebook download. You can find them both by clicking here or on any one of the hi-lighted links above. Happy devoting!
There were many products from Christianity Cove that the TOS Review Crew reviewed and wrote about. You can find all of those reviews by clicking on the banner below.